Sisterhood
Sisterhood
Congregation Shir Shalom Sisterhood
The women's voice of Congregation Shir Shalom is our dynamic Sisterhood. We are involved in activities that enrich our congregation and community, and provide educational and social opportunities that enhance the lives of our membership.
The women who participate range from young moms to retirees. Everyone gives perspective and support to their fellow members in and around our community. They have become our extended family.
We need your help in many ways. Just remember that Sisterhood is only as strong as its members. We would love to hear from you and look forward to working with you to make this a great year!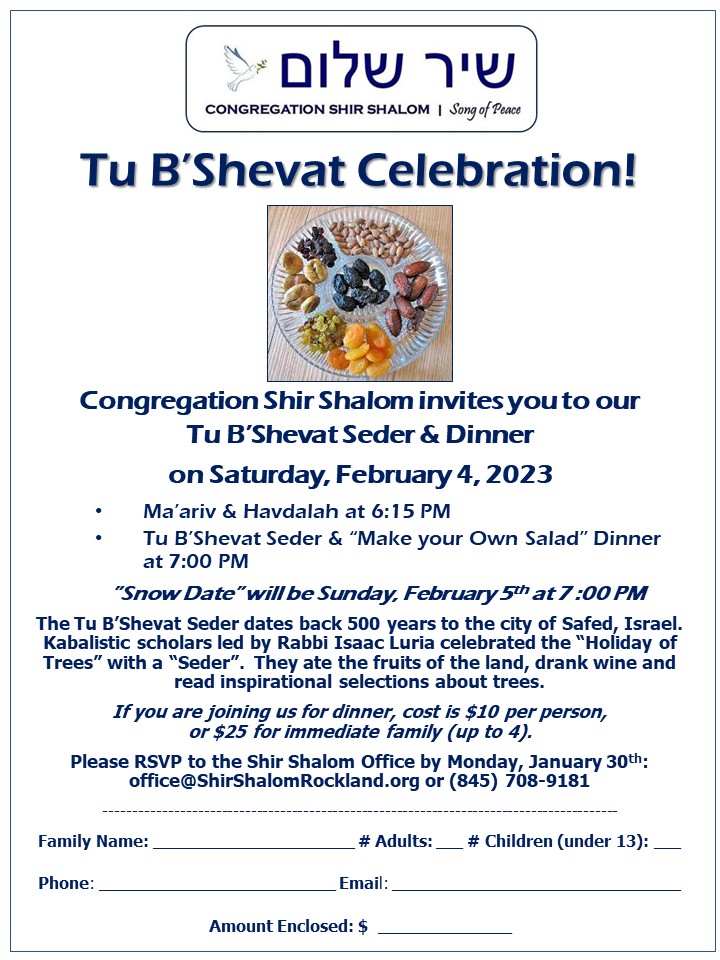 The Israel Bonds annual Women's Division Premiere Brunch was held on Sunday, May 22, 2022 at West Rock in Nanuet. We are excited to announce two of our esteemed Shir Shalom congregants, Lisa Green and Elinor Silver were among the honorees. Guest speaker at the event was Tova Feldshuh.
JCC-Rockland's 34th Annual Founders Celebration / Breakfast Event was held on Sunday, June 12th at the JCC in West Nyack. Distinguished honorees included our long-time congregants, Estelle and Allan Eisenkraft, along with Ankie Spitzer and The Rockland Jewish Community Campus. Invocation was by Congregation Shir Shalom's Rabbi Kurland.
Mazal Tov Elinor Silver!
We wish to thank everyone with Congregation Shir Shalom Sisterhood who helped coordinate and participate in our annual Sisterhood Shabbat.
We also offer a "huge" Mazal Tov to Elinor Silver, who was this year's most deserving recipient of Congregation Shir Shalom's Kenie Mittleman Eshet Chayil Woman of Valor Award. This award was presented to Elinor by Kari Warren and Susan Orlando as a part of Sisterhood Shabbat.
Mazal Tov to Congregation Shir Shalom's Lisa Segal Green on being installed as President of Metro North Region of Women's League of Conservative Judaism!
Sisterhood had a great of evening bowling at New City Bowl, which was followed by frozen yogurt at 16 Handles. Special thanks to Helene for coordinating this fun event!
Congregation Shir Shalom Sisterhood is a proud member of the Women's League for Conservative Judaism.
Tue, January 31 2023
9 Shevat 5783
Please Note
Our Friday evening and Saturday morning
Shabbat Services, as well as our
Monday and Wednesday evening Minyans are currently held both in-person and on Zoom.
In addition, all of our weeknight Minyans
(Sunday through Thursday) are held on Zoom.
COVID Update
For your health and safety, and for the health and safety of your fellow congregants, it is strongly encouraged that you please continue to wear masks and maintain social distancing when inside Congregation Shir Shalom.
Ukraine - What We Can Do
Please click here for an important
communication from JCC-Rockland
regarding the current situation in Ukraine,
and ways we can help out.
Tue, January 31 2023 9 Shevat 5783